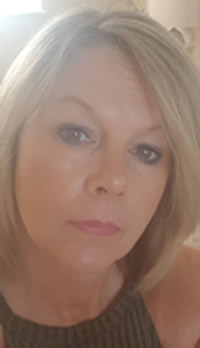 Since qualifying in 2006, I have worked with a wide range of clients of varying ages (including children as young as 5), sexuality, backgrounds and cultures both in organisational settings and in private practice. During this time, I have built up extensive experience working within many areas and clients both individually and in group form. I have worked in GP's practices, Schools and for a number of charities.
I am also a recognised provider for AXA and Health Assured. I am proud to have been selected as a Counsellor for one of the leading EAP providers in the country which I receive referrals for clients seeking counselling. I also work alongside companies for crisis intervention in post traumatic stress disorder.
Over the past 2 years I have completed a lot of counselling working with children and young people between 5 and 24.
I am also involved in writing and presenting programs for schools. Currently I am presenting a program in Hertfordshire that is aimed at children on the cusp of risky behaviour. This is based on recognising and exploring behaviour patterns in order to work towards keeping our younger generation safe.
WHY DO PEOPLE SEEK COUNSELLING?
People seek therapy for a wide range of reasons but for most its because they are struggling, these struggles can include loss whether that be loss of a loved one, the end of a relationship or job loss. It can also include abuse, victimisation, trauma, an episode of mental illness, addiction or a stressful situation that has reached a breaking point.
There use to be a notion that needing counselling was something to be ashamed of. This is far from true and more and more people are now recognising the benefits of seeking counselling.
Some people come to counselling when they are facing life changes that they possibly need help adjusting too, these may include leaving home, adjusting to adulthood, choosing a career, preparing for marriage, becoming a parent, coping with an illness or disability, coping with retirement, career changes etc, finding support can be helpful during these periods.
In contrast, other people may come to counselling because they're feeling stuck possibly continually repeating the same bad relationships, decisions or the same emotional rollercoaster rides. They feel powerless to make different decisions or change their situation and life seems to be running by.
For many people, counselling can help in the process of identity, discovering who we are as opposed to who we think or have been programmed to believe we are.
A counsellor can be a sounding board to help one identify and try out options, clarify feelings and priorities, consider choices and consequences.
During the course of therapy, people often develop greater understanding of self. Some people come to therapy specifically to explore the past, process feelings, reflect on their lives, and make meaning of their experiences. Others make discoveries about themselves in the course of dealing with other issues they want to work on.
Fundamentally, people come to counselling for hundreds of reasons and there is no right or wrong reason for entering counselling.
Continued Professional Development/Certificates:
The Effects of Abuse on the Survivor
Working with Survivors of Child Abuse
Two Day Attachment Seminar (London)
Child Protection Awareness
Free Fall Writing as a Creative Therapy (Gestalt Centre, London)
BACP Register Certificate of Proficiency
Preventing Bullying, Children's Rights, Child Protection
Two Day Course NSPCC training course. (NSPCC London)
Two Day Course Challenging Domestic Violence
Alcohol Intervention & Brief Advice Training
Safe Guarding level 3
BACP Accredited Counsellor/Psychotherapist.
A FEW AREAS IN WHICH I HAVE WORKED ARE:
Phobias
PTSD
Bereavement / Loss
Neglect
Transgender
Religion
Abuse
Rape
Separation
Loss
Depression
Addiction
Eating Disorders
Anxieties
Bullying
Self Esteem Issues
Domestic Violence
Sex Addiction
Pre & Post Opp concerns.
WHERE AND COST?
Sessions are 50 minutes per session and cost £45.00 per hour. I currently see clients at two locations, Royston and Melbourn.
Royston Complementary Health Centre
Halstead Chambers
31C
Royston
SG8 9JS
Parking is right outside the practice

Melbourne Hub
30 High St
Melboun, Royston
SG8 6DZ
Car parking is right across the road opposite the Hub.
CONFIDENTIALITY
All work is confidential and when arriving at either site you are not required to give your name to the receptionists, simply inform them you are there to see me.
---